first of all i must say sorry, it's a very very late post. i should post it at least two weeks ago but i had been busy with a new job opportunity. and finally now i've got time to post it.

when i saw that i won
Tiffani
's
NYX Giveaway
i could't believe:D. but she made me believe that it's me with her sweet e-mail:)
just one week later, i received a package from her with a sweet postcard and some great surprises!! :D
thank you very much Tiffani! :)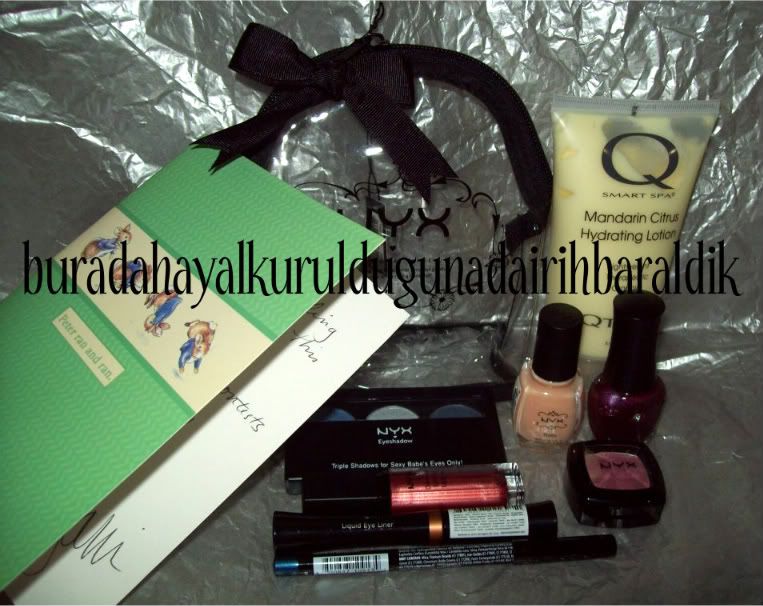 You can visit Tiffani's blog on
http://yardsticks4lunatics.blogspot.com/
for all things craft-y, photo-y, Konad-y, sport-y, and musical-y*. (*with her words)
and you can enter to her
Summertime Blues Giveaway!
'till may 8th :)
oh i do like the message of the bag :D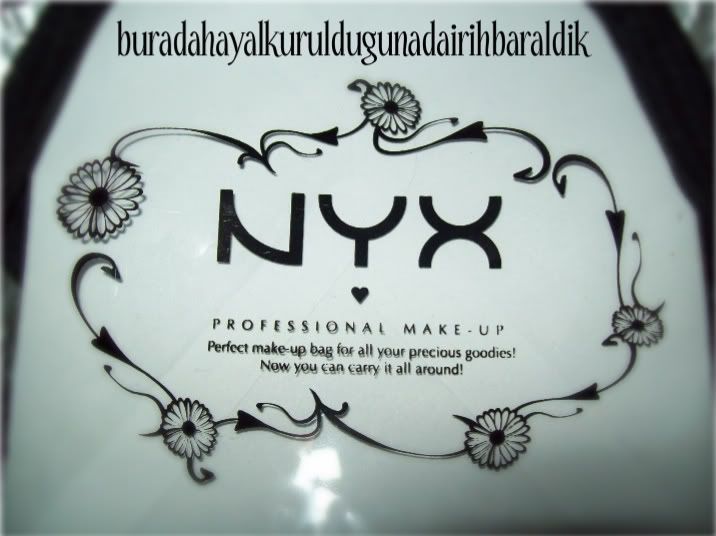 and now something special:
sometimes i play little games with myself:) it's just like looking for a sign from someone above.
that time i entered to the giveaways and dreamed that if i win one of them i'll turn my chance about getting a job too. aaand after i learned that i win tiffani's giveaway i cought a job opportunity! that's why i had been very busy with the preparation process last three weeks. but unfortunately yesterday it ended with a negative result and now i'm free again:/. but no time to worry! one more job application is on its way:) i'm full of hope:D
yea that's why this giveaway means a lot for me.
thank you very much Tiffani.
thank you very much for the hope you gave to me:)